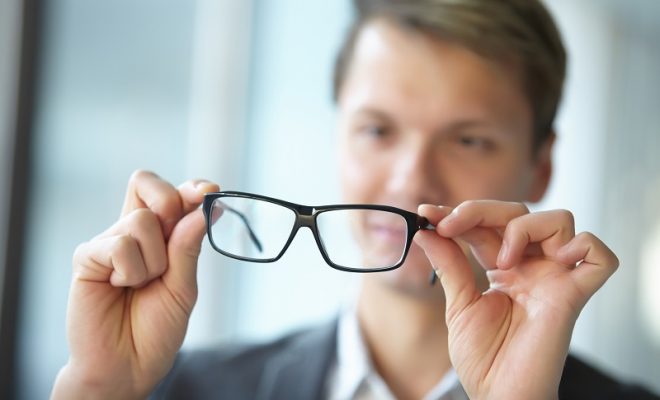 Health
How to Obtain Highly Suitable Prescription Lenses?
By
|
Do you know which part of your body gets highly exposed to strenuous activities? Your eyes will get affected by your regular stress and that is the main reason why many people wearing spectacles on regular basis.  A decade ago, only a few people used to get exposed to working environments that used to put a high strain on eyes and now everybody ranging from students to professionals need to get them exposed to computer systems. To prevent these problems, you need to consult with an ophthalmologist or optometrist, and he/she can easily prescribe the lenses for your eyes. Afterward, you can easily, upload your prescription online and you can place your order for your prescription lenses.
Why are High-Quality Prescription Lenses Preferred?
Those days have gone when lenses were put on by people who used to read lots and lots of books. People used to tell them bookworms. But today, due to high exposure to computer systems and smart phones, glasses are getting more common. High quality prescription lenses prevent further damage to eyes thus letting you carry on with your work smoothly.
At present, almost all of us spend maximum time in front of a computer monitor. Even many of us need to stay in front of the computer whole night and overworking on the computer can weaken our eyes very fast. Some of the symptoms that notify weakening of vision include:
Vision related headaches
Blurry eyesight
Dripping of tear frequently
Red eyes
Loss of vision
These are some symptoms that let people pave their pathway towards a renowned ophthalmologist for a vision test.  Among several reasons, issues related to vision like a headache at the time of reading books and looking at the computer screen is very common. To prevent these problems, we need to wear lenses and, in this case, only a licensed and educated doctor can suggest us the best type of lenses after checking out your eyes. In this case, we need to consult with the doctor and go through their treatment. Then according to their prescription, we can take some spectacles or lenses from the online store.
Symptoms Related to Vision Impairment
If you are suffering from glares and difficulty in seeing at night, then it is high time to put on high quality prescription lenses. Some other symptoms related to vision impairment include:
Confusion in distinguishing between colors
Double vision
Tripping over
Bumping things frequently
Trouble in reading along with having difficulty in passing the vision test are symptoms indicating getting into touch with a qualified ophthalmologist. After conducting a thorough check-up along with several tests, he will be able to recommend you the most suitable glass.
How to Get Best Quality Prescription Lenses?
It is very much essential to get your eyesight checked in a proper manner. It will help the expert to deign your prescription in a precise manner that will finally fetch high quality lenses for you. The moment you start feeling any of the symptoms mentioned above, do not get late to schedule an appointment.
Once you get to know about the kind of lens required, next term is all about choosing the right type of frame. The best optical shop will provide you with various styles from where you will be able to choose the most suitable option for you.
Anti-reflection treatment has been well known to reduce reflection up to a high extent. The high-quality coating will make the lens highly resistant to rain along with smudge and scratching. It is better to have a detailed discussion with the shopkeeper so that he can recommend the best choice.