Automotive
Things To Do When You Face A Car Lockout
By
|
It can be rather distressing to lose the keys to your home or car. In the event that you lose your car keys or get locked out of your vehicle when traveling somewhere, you land up stranded and waiting for some kind of rescue. It can be vulnerable for people when waiting in bad weather conditions or around an  unfriendly environment. In such situations, you need a reliable person who can come down and help you open the lock. An automobile locksmith should be called for opening the car if you have lost the keys or locked them inside the car.  Also, there are companies that offer services that provide respite from such horrible situations.
If you have locked your keys in the car
It is possible that you can lock yourself out of the car when distracted or preoccupied. If you don't have any spare key, don't try to open the car using some wire or hanger as it can damage the vehicle. Instead, take the following measures:
First, you need to relax as panicking is not going to help the situation.
The next thing, you need to do is to call police if you find yourself in some kind of danger. If the surrounding area is not good, do not delay in calling the police. They can help open the lock of the car door.
If you are in no danger, then look for some access point in the car. Open window, door or trunk that can help you get inside the car.
You can look for a spare key in your bag or wallet or any metal box attached to the car's exterior. You can, also, call someone who can come with a spare key to your automobile.
You can call towing services with equipment to unlock the car.
If you find nothing working in your favor, you can call for automobile locksmith. Many locksmiths offer emergency services that allow you to avail their services at any point of time.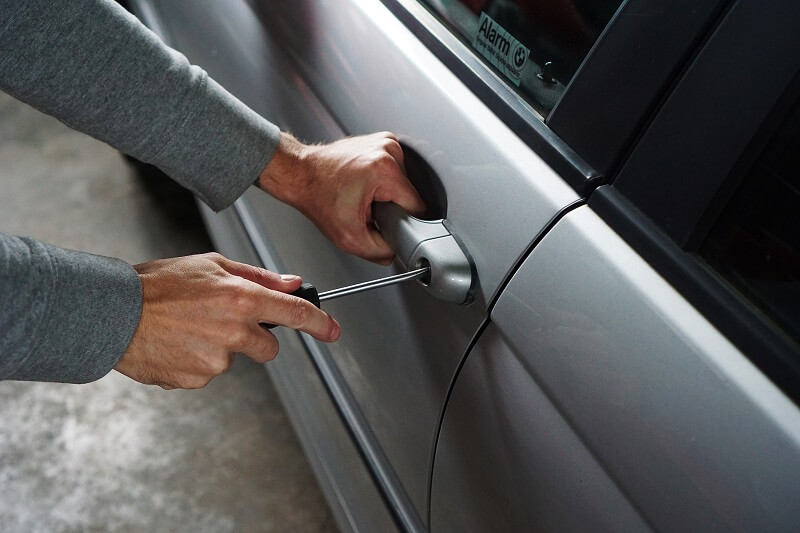 Why hire trained automobile key makers
It is not easy to trust anybody, especially someone who can open any lock. So hiring certified automobile locksmith ensures you are getting professional services from trustworthy people.
The certified and trained professionals offer a wide range of services for a variety of vehicles from SUVs, truck, vans etc. which is an added advantage.
Cars today are designed with sophisticated and technologically advanced features, including the security systems. The electric-based cars can be opened using a transponder key by such professionals. Certified locksmiths are trained to install, repair and replace the most advanced locks of any vehicle.
They have a range of high-end instruments and can open all kinds of automobile locks.
They offer a wide range of services like on-site car key cutting, unlocking any vehicle door,
programming transponder key, installing locks and lock plates of commercial van and truck, making duplicate sets of keys and emergency services – amongst others.
What to look for in car lockout services
Finding a good car lockout service is very important for having a timely, comfortable and inexpensive experience. You need to conduct some research on the services of the locksmiths before finding a reliable one who you can call during time of need. Look for dependable and experienced service in the locality. Collect the contact numbers of the service providers and also, give them a call to find their charges and the range of services that they offer.  Also, you can read online reviews of the service providers to know more about them. Asking people, you know, friends, acquaintances, and neighbors can also help to get some ideas on the good service providers. You need to find locksmiths who can be closer to the place you are parked, or it might take more time for them to reach you.