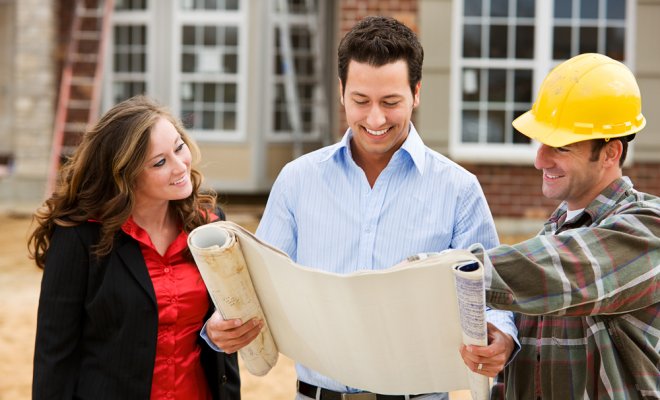 Construction
Building Your Dream Home: Here Are Tips For Hiring Builders
By
|
It can be very daunting to start building a house; therefore, you must choose perfect builders to help you make your dream come true. There are a lot of things that are involved in building a perfect house, and many preparations are done for the same. Besides, it takes not only days but, in some cases, even years to build the house to perfection. For this purpose, you must hire the best builders working with you to get the most of your house. Therefore, as you understand choosing the best builders is important and must be done perfectly. Here is a list of some of the important tips that you need to take into consideration for finding the best builder.
References
The first thing that you should do to make sure that you have perfect builders for your house is look at references. References allow you to look at the work the builders have done previously and assess whether they will be able to bring your image to life. References are also a great way of understanding the terms and conditions of the builders. For example, you can ask previous clients whether the work was done in time and what kind of guarantees were offered. These pieces of information come in very handy when you are deciding which builder to choose. Therefore, you should necessarily consider the references before finally deciding which builder you would hire.
Credentials
We have all heard stories where contractors run away after taking the money for your house, or they pose to be someone else to scam you. Therefore, to save yourself from such scams, you must check the credentials of the potential builders. You can easily contact a regulatory agency and have them run your builders' number. If they show up on the roster you are safe; if not, you should search for other builders. Credentials will not only guarantee the safety of your money but will also affirm the knowledge and technical skills of the builders. Therefore, it is necessary to look at the credentials of the builders.
Compare Prices
To be able to pick the best builder, the first thing you have to do is compare the prices of the builders as there is a possibility that one builder may charge you more for the same work. However, there have been many cases where builders quote exorbitantly high prices; therefore, to protect yourself from this fraud, it is best to compare the price of different builders. This way, you can use your money on the decoration of your house rather than giving it to the builder.
Insurance
There are times when things can go wrong, and the situations can go out of hand, eventually leading to severe accidents on a construction site. Therefore, you must hire only those builders who have comprehensive insurance for their workers. Insurance will not only protect the rights of the workers but will also limit your liability. If any mishap happens and there is no insurance in place, you may end up bearing the full liability. Hence, to avoid this cost and make the work environment safer for the workers, you should choose only builders who have insurance.
Everything In Writing
Builders scamming people is a very common phenomenon. Hence if you want to make sure that you are protected in all respects, the best way is to make sure that everything is in writing. This will make it enforceable even for the builder. Hence, the best way is to draw up exhaustive contracts covering all possibilities.
Therefore, these are some essential tips that will help you in hiring the best builders for your projects.