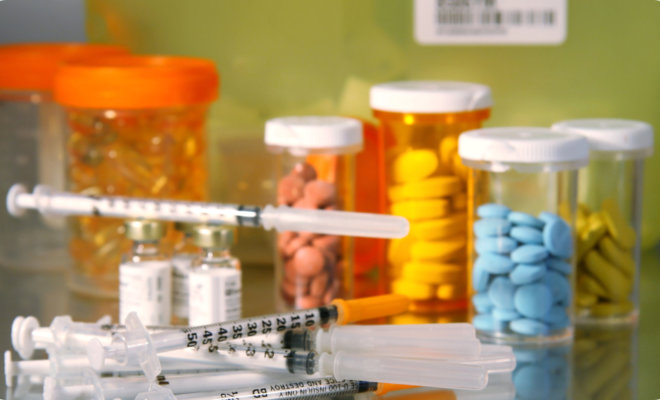 Medical
How To Choose The Best Pharmacy For Buying Medicines
By
|
Big changes are about to come up in the pharmaceutical industry with many online suppliers. Mega e-commerce industry companies are on their way to enter the pharmaceutical industry with the e-commerce route. There are already some online medicine sellers in the market. Along with these there a number of retail pharmacy chain outlets and obviously last but not least the pharmacy shops.
A study on consumer buying behavior has shown that still, the majority of the people prefer buying medicines from the retail pharmacy stores which are available in their neighborhood. These small and independent shops are still considered to be the best for their trustworthiness, best quality medicines and for providing good customer service. They have the best knowledge in the field of pharmacy and giving accurate medicines as per the prescription and also give quick service in checking out and filling up the prescriptions.
Due to their brick and mortar store, most of the people seem to have more belief in them. As these stores have been in the same place servicing the customers in a locality for such a long time, they develop a friendly relationship with most of the customers.
With so many options available in the form of physical pharmacy stores and online stores it could be a bit difficult to choose from where you will order your medicines the next time.
We are here with some of the best tips that may help you to decide on the same- 
Do You Get the Medicines You Want? 
This is where the online portals and the retail chains score much better than the independent stores. You are less likely to return from a shop of a retail medicine store than an independent shop as the medicine you required was not available. 
What is the Turnaround Time? 
It is less likely that you will have to wait for hours at the independent shops as they only serve customers in a local area. Retail chains may have longer waiting periods as they serve a lot of customers daily. And when it comes to filling up the prescription or checking the list of medicines written, the independent shops do it much faster than the retail outlets.
Does Your Store Have A Facility for Vaccination? 
Many stores have the facility for giving vaccinations for a host of diseases like chickenpox, flu, hepatitis A and B, measles, polio, pneumonia, and tetanus. Some retail chains even provide the facility of travel immunizations. 
How Much Do You Have to Pay? 
Studies have shown that people buying medicines from independent pharmacy stores have got more discounts than those buying the same medicine from retail outlets. This is because the retail chains are facing stiff competition from the independent stores and due to their high cost of operation and the expenses, they are not able to give medicines at a cheap rate.
How to Change Your Pharmacist? 
If you are looking to change your pharmacist then it's not a big deal but you should do the following-
Notify your doctor that you are about to change your pharmacist. It may save time and avoid confusion.
Fill up the prescriptions at your new pharmacy store so that the pharmacist can have a look at the medicines you are having and make you aware of any issues.
Provide information regarding your medical history, Mediclaim, and medicines that you are currently taking.
Both independent pharmacy stores, retail chains and online ones have their own benefits and disadvantages. Make sure to find out your needs first before changing your pharmacist.