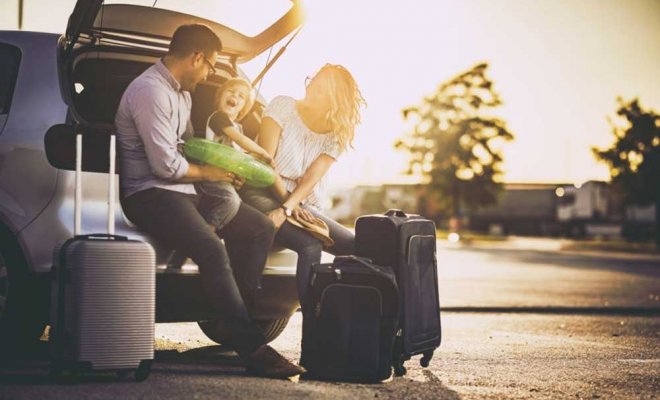 Travel
3 Ways Traveling Can Help You Relax
By
|
Everyday life can be stressful. Between juggling all of your bills, going to work every day, keeping track of your family, and trying to stay in touch with your friends, it can be a difficult thing to do. Plus, getting into every person's specific circumstances can be a lot more complicated than anyone else may think.
It is essential to take time to yourself every once in a while. This way, you give your mind a break from all of the stress and pressure from your day to day activities. Below is a list of ways that traveling is a great way to take time off to relax.
It Is a Reset Button
Leaving your hometown and job for a little bit and exploring new places is a reset button within itself. It allows you to reinvent yourself for some time and find new things that you love about yourself. It can also help uncover areas where you think you could be better. Traveling helps with soul searching.
It also is a reset button because when you return, you feel like a brand new person. You feel calmer, more relaxed, and overall happier. This will help you find more happiness in your day to day life.
Builds Mental Resilience
Travel can be intimidating. Several factors and things could go wrong, plus you are picking up your life and moving it around. It takes hard work, and you have to be mentally tough to put yourself through all of that movement and chaos.
But, it will only make you a better person when returning or settling back down. Because now you are calmer, more relaxed, happier, and have more mental strength than you did before you had ever traveled.
Cultural Awareness
One thing that everyone benefits from in terms of traveling is cultural awareness. Being able to identify what is appropriate or inappropriate in different cultures is something that can be important when communicating with other people from different places. Plus, you get to learn about different cultures and different people, which can be very interesting.
Learning about culture is very important when it comes to travel. Understanding the place you are going to is only a part of the travel experience. You have to understand the people who live there as well; then you are fully immersing yourself in that place.
Overall, traveling is a fantastic way to open up your mind to new experiences and get away from your everyday life stressors. Being caught up in running around and trying to function in a work environment can take a toll on your mental health, and being able to get out of the house and explore new things is a great way to decompress.
Plus, who knows, you may even travel to a place you love and might want to start a new life there. There are plenty of houses for sale all over the world. There are even Banff homes for sale if you're going to get to know a new place.