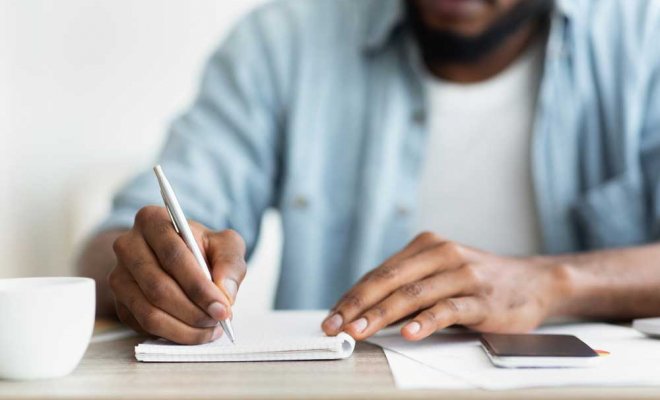 Law and Legal
What You Need to Know About Life After Bankruptcy
By
|
Filing for bankruptcy is not the end of the world. On the contrary, it's an opportunity to step back, take a deep breath, and reevaluate your approach to spending money. It is a chance to make a change for the better, and develop a number of new routines that are going to help you deal better with your resources.
It is normal to reach a point where you have to start from scratch, but it is important to move on wisely in order to regain your credit capability. I wanted to learn more on how to deal with bankruptcy and here's what I learned with the help of Law Offices of Mark L. Miller:
Paying Bills
It's all about getting your credit score back. In order to do that you need to think about your expenditures and prioritize things that are going to contribute to a good score. Paying your monthly bills regularly is the first step.
You need to plan that money, put it aside, and when the time comes pay the bills the moment they arrive. This way you will be sure you've paid your due, and can focus the rest of your money on other important things.
Developing this routine will help you in the long run because you get the sense of responsibility you didn't have before and teach you how to be more thoughtful about allocating your funds.
Focus on Restoring Your Credit
The best way to regain trust of creditors is to show that you are capable of distributing your finances. You need to cover all your monthly obligations, have enough to sustain yourself and, ideally, put something on the side. You can still get a new credit card, but this time around show the lenders that you are able to use it wisely.
Pay close attention to how much you use it. Write everything down and keep track. You can make a plan ahead at the start of every month to understand how much you can allow yourself to spend. This way you will avoid spending more than you can afford and show that you can restore your credit strength.
Follow a Budget
As I already mentioned it is good to create a budget at the start of every month. See how much you need to pay for bills, and use the rest to buy necessary things. This way you will ensure you will spend only on what is really important, like food and clothes. It might sound a bit radical, but now is not the time to think big.
Focus on small things and try to make a habit of saving money until you are able to use the privileges of credit. If you can't rely on having a credit card, alternatively you can bring only cash when you go shopping.
By doing so you will know you can't spend more than you currently have. These restrictions will allow your credit stability to go back to normal faster.
Start Saving Money
We live in a consumerist society and getting out of that loop can be difficult, but in case of bankruptcy it is necessary. When making a budget, take at least 200 dollars from the pile and put it aside. This emergency money will be used for any unexpected occurrence.
Also, you will avoid relying on paying credit again and potentially burden yourself with another debt you can't handle. Try to forget about that money and put it in a fund that you will only go to if you have expenses you didn't plan.