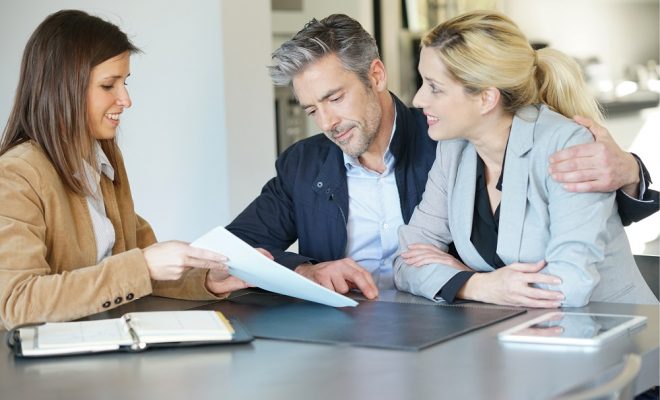 Finance
What to Expect from A Key Financial Advisor
By
|
Managing a business is tough, especially when it comes to financial stretch. There are so many impressive options available and people are mostly addicted towards the accounting software. It is not doubted error-free, but won't be handled well without an expert to help. Apart from that, you need to sketch down your investment plans to secure your business and future. So in these aspects, you need to appoint a financial advisor and the advisor can help you to choose the right investment plans according to your budget. Apart from that, they can also update your accounts and tax papers, and they can also help you to prepare your annual tax file.
Human Brain is Important:
Always remember that human brain is the key behind any software or accounting services. So, a reputed and well-trained financial advisor will be able to handle accounts services well. Whether you are associated with a small firm or have been associated with large sectors, joining hands with a reputed adviser can help in saving a lot of time and money. Nobody cares about your money better than an adviser does and he would like to help you in making the right investments and savings.
Basic Services You Can Expect:
You might have hired an adviser for help. But what possibly can you expect from him. This is the first question, popping right in your mind. Well, certain points can work wonderfully for you.
Realistic goals: A reputed financial advisor would like to set some realistic goals for you and take steps in achieving the same. They are more realistic and don't judge with their emotions. They are going to use their real brains in creating goals and will plan steps to achieve the same. They will plan your investment portfolio according to your current income and they will easily assume the future expenditure on the basis of your present expenditure. So they can make such financial strategies more carefully for you.
Productive relationship: Always remember that a financial advisor knows how to promote a productive and healthy relationship. He is going to do the same and you don't have to work on it. The adviser is here to explain the value proposition, ways they are likely to get paid and also the investment process. You will further receive an investment policy statement, which will set parameters for investments of your account. The adviser will talk about the ways to measure risk and performance of the portfolio.
Things you need to do differently: A trained financial advisor would like to help you on those points, which you have to work on differently. There are some financial steps available, which if placed differently can work magically for you. They can further provide you with information on the type of mortgage you might have and if you want to pay it off or refinance the same.
Check Out the Credits:
You cannot just rely on any financial advisor just like that unless you are sure of the results. Just be sure to check on the credits and those are definitely going to act in your favor. You have to check if your chosen adviser has some experiences in handling various financial cases and always hire some experienced and educated financial advisor. Moreover, you have to check whether they have experience in handling small and big business-centric approaches. After selecting the best adviser, check out the amount you are saving. If you are saving enough that means the adviser is performing his tasks well.
Apart from that, you must check their license and you should compare their investment policies with other competitive investment plans.