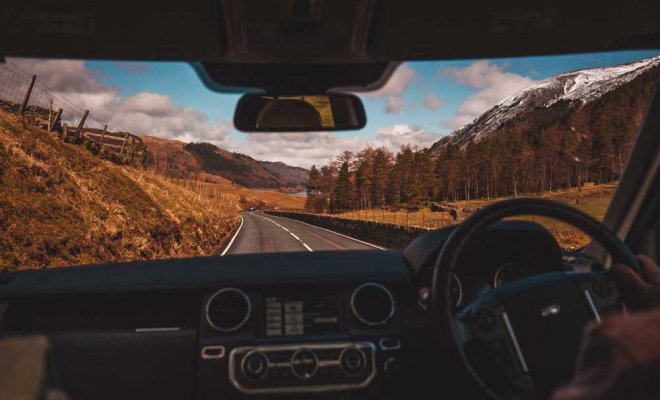 Travel
Outdoor Adventure Destinations to Fuel Your Travel Fantasies
By
|
Has the adventure bug bitten you, and you feel like doing a road trip? Well, we definitely can't blame you. Being stuck in our houses because of COVID restrictions will definitely fuel travel fantasies. Thankfully, restrictions are being lifted now, so we can once again traverse the great outdoors. But with so many great destinations, it might be hard to choose which one to go to first.
Well, don't be confused any further. Here are a few outdoor adventure destinations to give you some clarity. Buckle up and let's get to it!
First things first though…
You might find it more enjoyable flying in and driving to the destinations instead of driving all the way. That's a great idea. It's definitely more comfortable. Also, airports and these destinations generally have rent-a-car places nearby. However, you might still be more comfortable bringing your own car. Thankfully, there are many auto transport services whose services you can avail. Just make sure to read through auto transport reviews to get the one that's right for you.
With that said, let's move on to the destinations!
Grand Canyon National Park in Arizona
Go to the Grand Canyon for the breathtaking views and take lots of pictures! The first view of the canyon will take your breath away, and staying will just leave you at a loss for words. Aside from the fantastic views, you can also do other activities like whitewater rafting, riding, walking, and hiking.
Niagara Falls in New York/Ontario
If you haven't been to Niagara Falls yet, you're missing a lot! This amazing waterfall is actually three waterfalls. You actually have your choice of road trips! Drive to either New York or Ontario in Canada just to see them. It has amazing scenery, interactive exhibits, many hiking trails, and the most important part, many dining options. It's a family-friendly destination too.
Yosemite National Park in California
The Yosemite National Park is no ordinary park. The park is best known for its waterfalls. But within it, there are also deep valleys, amazing meadows, ancient and giant sequoias, and so much more! You also have the chance to see different members of the wildlife. Just don't get too close. If you want to immerse longer in nature, you can always camp or book a stay in the different available lodgings.
Route 66
This one isn't exactly a destination, but more of a nice route to pass through. You'll be traveling from Chicago all the way to Los Angeles. What's to see on Route 66? Plenty! It has roadside diners, throwback neon signs, museums, spectacular national parks and other iconic landmarks! You'll get a true taste of Americana.
Overseas Highway in Florida Keys
Again, it's not exactly a destination. It's definitely worth driving through! Its formal name is Highway 1, although it's also known as the "Highway that Goes to Sea". It's an amazing engineering feat, as the 113 miles from Key Largo to Key West is connected via 42 bridges! Each point also has amazing sights and tourist attractions, all worth seeing and visiting.
Remember: getting there is half the fun!
Now that you have a few ideas on where to go on a road trip, just remember that it's not just about the destination. Remember, this might be the first time you have gone on a trip for fun in a long while! Enjoy the journey, the pit stops, the beautiful views, and whatever else that happens. And most of all, always follow traffic rules and keep safe when driving. Have a good trip!