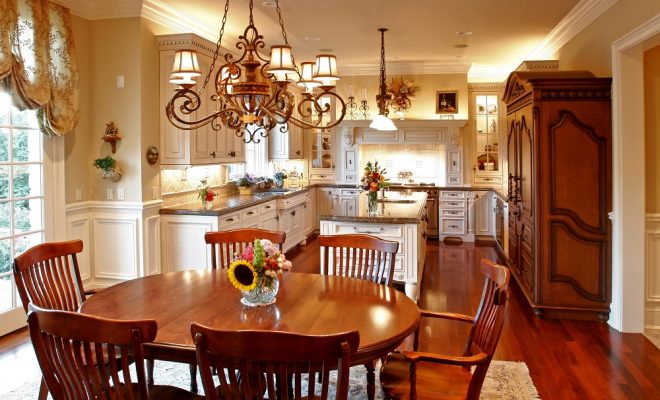 Home Improvement
Custom Made Furniture: The Best Way To Personalize Your Home!
By
|
Furniture is an integral part of a home. It adds beauty, enables comfort, and transforms the theme from a rather dull looking mood to something more vibrant. Furniture is the new home improvement idea that is prevalent today. With this new idea, retailers are quick to come up with a range of options to ease your selection process just designed the way you like.
Custom made furniture, today is the new home improvement idea and is a movable object, also a cover term for a range of things like the chair, sofa; which is the seating, tables, beds, lamp, lighting etc. all of which have the highest potential in transforming your home for the better. So why not allow some considerable time to select the best ones? Remember to choose the right furniture while keeping in mind your home theme, budget and likes.
So how convenient is it if you can design and custom make your own furniture? The market offers these options too. Tell the expert your requirement and the right dimension. To be doubly sure, let the experts take the measurements of the space where you intend to keep your furniture. Then go ahead and place the order!
Things to Know Before Buying Furniture
Check your dimension: Pay particular attention to the dimension. Make sure the intended piece fits accurately in the room you have chosen. Use a tape to measure the dimensions first and then narrow down your choices accordingly.
Purpose: Know the right use of furniture and see if you really need them. Some may simply lie there and occupy all the moving space. Be sure to attend to this detail.
What do you need? Know precisely what furniture you need for placing your computer or placing your teapot on. When you know this clearly, choosing will not be daunting.
Furniture material: Another important thing to pay attention to is the material of your furniture. Some materials are more durable and some are not. Some are stronger and some can be fragile. Be sure to invest in the right one to avoid unnecessary in between costs.
Budget: Budget is important, so you know how much money you can spend. Be choosy keeping your budget in hand. Within your limited budget, the options will not disappoint you. You will still have umpteen options to choose from.
Not happy with the products? Well, there is always an option to custom make the furniture. You only need to be sure to accurately and neatly explain what and how you like it to be. The rest will be taken care of.
With the growing demands on the furniture, it is always possible for someone to want more. This hunger is well taken care of by the right people who can exactly custom make the furniture just the way you want it. To make you even happy, they will often reduce their price on bulk orders. Allow them to show their work and creativity to get a glimpse of what they have to offer and their expertise.
Where Can You Find Them?
Before you get to know where you can find them, here are some of the furniture items that can be custom made.
#1. Bed: Design it the way you like, choosing the right bed frame, made of wood or other metal. Choose from the range of wood material like teak, redwood, rosewood etc. Choose your design and model. How about the height?
#2. Dressers: Choose the right dresser style you like. Do not forget to mention the material to be used. If you have any particular design in mind, explain that too.
#3. Wardrobe: Like the ones that have single door or double doors? That is attached or movable? Wood or plywood? Simple or intricate design? Choose your pick or just explain.
Find a wide collection of furniture online or simply walk into a retail store to know more and for better options.