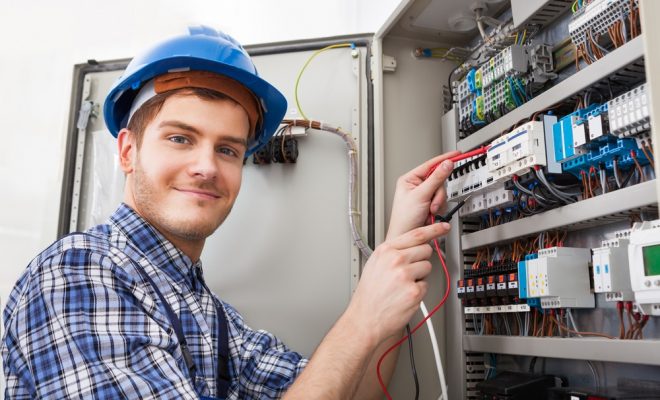 Business
5 Important Tools Needed for Data Cabling Installation
By
|
In most of the workplaces these days, networking remains the backbone of the entire IT system. Without proper networking or data cabling installation, you cannot expect your business to grow at an impressive level. It is vital to upgrade the IT as well as communication network of your workplace from time to time. There are many elements associated with a network, such as switches, routers, hubs, wireless devices, etc.
And, when it comes to carrying out the installation of the data cables, one should always remain prepared with the necessary tools. If you have the tools that are required for the installation of data cables then you can carry out most of the tasks by yourself. So, in this regard, let us provide you a little information about the must have cabling tools for the engineers. The tools mentioned below play a major role in the proper installation of data cabling.
Must Have Tools for Data Cabling Installation:
#1. Voltage testers: These tools are in the market since more than two decades, and are still being used for cabling installation. The size of these testers remains around that of a pen, and hence are really simple to carry. In the market, you can purchase voltage testers of different ranges, typically from 12 volts to 600 volts AC. One can use this tool for tracing wires.
#2. Cabling strippers: When it comes to installing cable of CAT5 or CAT6 category, this particular tool can prove to be really handy and efficient. Cabling strippers are also quite portable in size. You can use it for stripping the outer layer of the cables. Moreover, they can also be used during the installation of telephone lines and security camera related cables. When it comes to adjusting the bundle of cables for a particular length, cabling strippers can be really quite helpful. 
#3. LAN cabling testers: This tool is absolutely a must have equipment for the installers of communicated related data cables. Like we know, communication installation is perhaps the most important form of networking these days. So, as an engineer of data cabling installation, you need to equip your toolkit with a LAN cable tester, as it would help you to figure out wiring faults as well as errors in the telephone lines and coaxial cables.
Another major advantage rendered by this particular tool is that it is capable of providing precise readings of LAN cables, which can be up to 97 percent! These testers can also figure out the stability of the wiring patterns. You can use it in the case of CAT5, CAT6, CAT7, coaxial cables, etc.
#4. Electrical pliers: The electrical pliers are used for cutting the data cables to a desired size in a safe manner, without the possibility of electrocution. As a matter of fact, quality wise, electrical pliers are much better than the traditional pliers. Moreover, the electrical ones are capable of working on thicker materials as well. The average size of the electrical pliers is about six inches long, featuring a sharp blade of two inches. Data cabling installation experts can easily carry these pliers by attaching them with their belt.
#5. Measuring tapes: An installer of data cables always carries this particular tool, and one can purchase it easily from any DIY store. It is better to purchase a good quality measuring tape, which can withstand rough use. So, always prefer a reputed store when it comes to purchase these tapes.
So, those were the main tools that are required for the installation of data cables. And, once you have them, networking would become really easy.