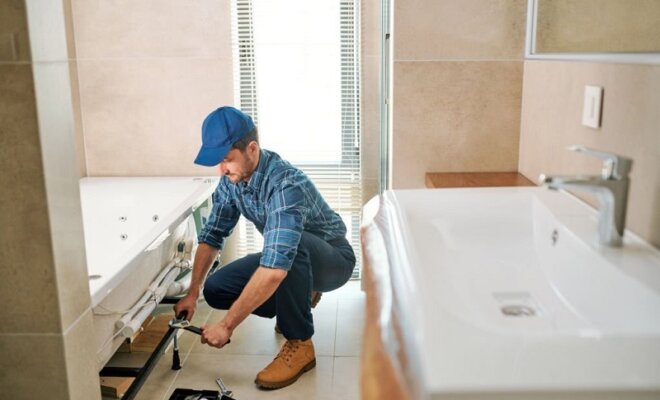 Home Improvement
What Are The Advantages Of Bathroom Renovation?
By
|
Creating a bathroom that serves its purpose in every way possible requires careful consideration of space, layout, and furnishing. If your bathroom space is a little inconvenient for your everyday activity, you might need a bathroom renovation. Moreover, renovating a bathroom is also majorly preferred to add or change the look of that place. Changing out fixtures like the sink and shower may completely transform the aesthetic of your bathroom.
However, a home or the homeowner can be beneficial in many ways when bathroom renovation is considered.

The Advantages of Bathroom Renovations
The main advantages that come from renovating a bathroom are as follows:
Upgrade the look of your bathroom:
As colors and styles are evolving day after day, your bathroom will begin to take on an increasingly aged appearance. Additionally, as time passes, plumbing issues arise, odors develop in old carpeting, and worn-out fixtures and fittings become an issue. The bathroom ages may be deduced from details such as the tiling, colors, toilet, and fixtures like the faucets. Also, you may be bored with your morning routine in the restroom.
The bathroom will be benefited from the updated appearance and the feel of the rest of the house will also change. Bathroom renovations will make the space seem cleaner and more welcoming.
Older bathrooms waste a lot of water and power since they were designed with different efficiency standards. Wasted water, inadequate lighting, and other issues reduce the quality of the environment and hurt your pocket. In addition, mildew and mould growth, and improper ventilation may be a problem in an older bathroom.
This moment is right to consider water-saving options like low-flow commodes and shower heads. A Bathroom renovation can also include increasing the window size, changing the wall color, have a fresh coat that will reduce those issues.
Secure the toilet and shower area:
If you have small children, the safety of your bathroom should be a top priority when planning a bathroom renovation. Most household mishaps happen in the bathroom, but this is easily preventable with a few adjustments. There are a variety of bathroom goods available, including expanded entrances, nonslip flooring, and enclosed shower stalls and stalls with glass doors.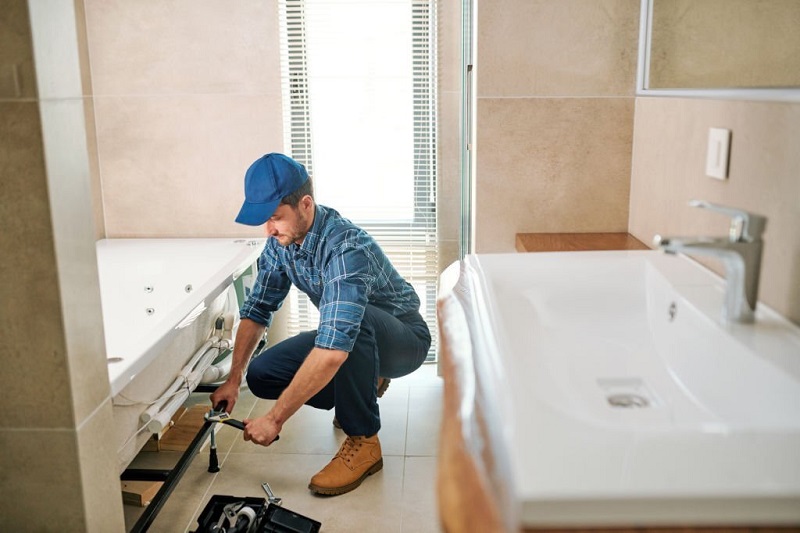 Improve the usability of the washroom:
Lifestyle changes can cause a shift in toilet use patterns. For instance, the need for a bathtub only becomes apparent when children enter your family. Before this point, a shower is enough.
However, when individuals become older, they no longer need a bathroom with a bathtub. They avoid taking baths since getting in and out of a tub might be tricky for them. Equally, having two larger sinks is preferable to having only one smaller one. Thus, as per your requirement, you can change the usability of your bathroom.
Dripping pipe causes water damage. Damage caused by mould due to stagnant air. even the tiles may be cracked. If there is damage in your bathroom, regardless of the cause, you should prioritize renovating it before the problem worsens.
Make your house more appealing to potential buyers:
Adding to your home's market value is a significant incentive you get with a bathroom renovation. Updating the bathroom is one method to stand out from the crowd and guarantee a quick sale. There is a correlation between the age of a bathroom and its ability to fetch a price, so it makes sense that houses with updated or brand-new bathrooms get a higher price. Renovating your bathroom is a smart financial move that will provide you with years of pleasure.
You may increase the size of your bathroom:
A spacious bathroom is always convenient. It is a result of careful planning and execution. You may add space to your bathroom by doing a significant bathroom renovation and reconstruction project, or you can increase space by redesigning the arrangement of the space and using fixtures that better match what you already have.
Whether you want to replace your bulky vanity with a sleeker one or add storage in ingenious locations, a bathroom renovation can help you design the space that best suits your requirements.
Conclusion
Moreover, as you can see, renovating your bathroom has several significant advantages. Renovating your bathroom is not only in trend now. It is also a requirement you must do. So, if you are long been toying with the thought of revamping your bathroom then just don't wait anymore but go for it and create your personal haven of bliss.