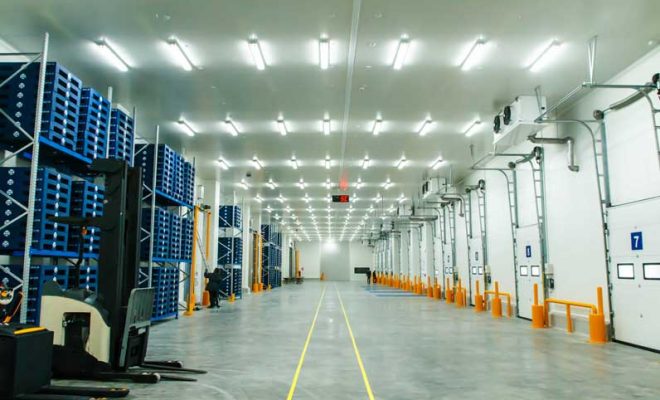 Business
Starting Your Cold Storage Warehouse Business
By
|
With the increasing demand for refrigerated items in various industries, the business scope in the cold storage warehousing industry is booming. So, it is the right time to use your entrepreneurial skills in the cold storage business. Here, we are giving you some tips to increase your chances of success.
Evaluate the Opportunities – Various industries need the service of a cold storage warehouse. So, first, you need to check the availabilities of opportunities in your area and decide which industry is more profitable. You can provide storage service to agricultural products or fast food chains or even you can even consider medical industry. Some industries will have more competitors as compared to the others. Do a thorough market analysis and research to decide which industry will be more profitable for you.
Test Run Your Project – This is an optional step you can take if you are not very sure about your decision. You can start your project on a very small scale by renting a portable freezer van that is generally used to store baits and start your business with small local retailers. This way you can get the taste of the business without spending a fortune.
Create a Business Blueprint – Once you have studied the market, you'll have the rough idea about your business venture. Write it down in minute details. Obviously, it feels intimidating to write down each detail of your business plan, but, it actually is very important. You might think that you have made a foolproof business plan at the initial stages. But, when you start writing down on paper, you'll see many loopholes and missing joints in your plan. Note down your estimated budget, required resources, number of employees and everything related to your upcoming business.
Take Care of Licensing – Depending on the country and state you are going to open your business; there will be different numbers and types of license and documents needed. Get in contact with a professional and apply for all the documents you'll need to run your cold storage business. Be sure to learn about your taxation responsibilities too. A single mistake in compliance with any of the law can ruin your entire business. So, don't take this step lightly.
Get Your Cold Storage Build by Experts – All your branding and marketing efforts will get wasted if your warehouse is not built properly. Building a cold-storage requires technical accuracy and precision that you should choose a builder wisely. You must hire experienced and specialized builders like PrimusBuilders.com to get your cold storage built perfectly because your entire business endeavor depends on this building.  
Build Your Brand – You should start marketing to build your brand identity even before you start your business. Let the warehouse builders build the cold storage building for you and utilize your time at the same time in building your brand identity both offline and online. Your business will run offline but your clients will search you online, so, it is important to work on your online identity too.
Get. Set. Go. All the best with your cold storage warehousing business.