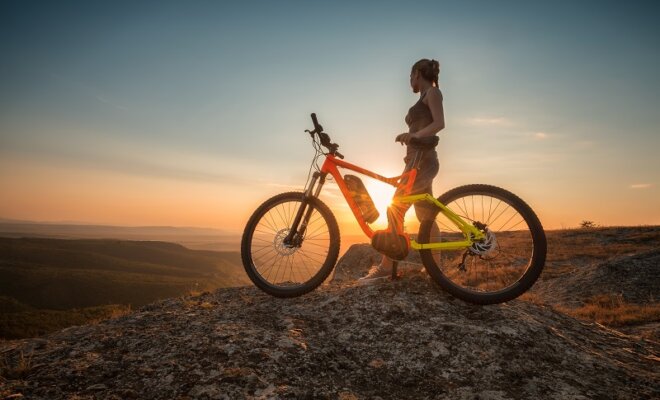 General
Benefits Of E-Mountain Bike
By
|
There is an ongoing debate between traditional cyclists and the new trend of e-mountain bike riders. The traditional riders have claimed the new trend has spoiled all the real fun out of cycling, and it's just making people lazier and lazier. If you ask the traditional cyclist to try the e-mountain bike once, you will be surprised to see their reactions. They will be smiling and will be all praise for the e-bike.
It's not that they hate electric mountain bikes, but many people are unaware of their benefits. So here in this article, we have collected some of the many benefits of electric mountain bikes.
Noteworthy Advantages Of E-Bikes
You feel like an expert when you ride an electric mountain bike up the hill without putting in much effort. You can complete a vicious climb with so much ease.
If you are someone who loves to cycle but is unable to due to the age factor or any injury in your knee that does not allow you to strain, then electric mountain bikes are the best for you. You can continue to climb the mountains till you wish to stop.
Motor and batteries add more weight to the electric mountain bike, which makes it heavy, so when you go downhill, you have to be really careful, and this gives you a chance to work out your upper body, giving you the strength to handle the bike.
The pedelec design of the electric mountain bike requires you to paddle but with not too much force to uphill. You won't be dripping with sweat and running out of breath by the time your reach the top, but you will surely work out your body.
These bikes also help in clearing small blockages where you can get stuck on your regular bike. As the centre of gravity is lower in e-mountain bikes, coming down the trail is also very easy and safe.
As mentioned earlier that even electric mountain bikes require you to paddle, there is another advantage to paddling, and that is, the more you paddle, the more boost you get, but these bikes are designed in such a way to not let you cross a certain limit of speed.
These bikes will put a big smile on your face; you will love to ride them more often, even if you were not into cycling before. You may even want to ride the e-bike every day or weekly as compared to the traditional bikes. Even if you are an enthusiast, after getting tired, getting on your traditional bike seems like a hard task which is not the case with electric mountain bikes. In addition to the fun of cycling, you also get to exercise. Thus riding an e-bike is a hassle-free way to exercise.
You will stop using your car and would want to replace it with an e-bike. Once you understand the smoothness and effectiveness of e-mountain bikes, you will want to ride them everywhere. There are e-bikes available for regular use too. They help in avoiding traffic and reach on time where you want. You do not have to worry about gas, insurance policy and even if you forget your driving license at home, you do not have to worry about any fines.
With e-bikes becoming a trend, the manufacturers are trying to improve the battery life so that you can cover up longer distances in one single charge, and also, the time taken to charge the batteries will reduce so it quick.
Conclusion
After reading these benefits, we hope that you have gathered enough information on e-mountain bikes. If you plan to buy an e-bike we recommend doing a thorough research on the different types of e-mountain bikes available and the cost so that you do not go over budget